Access All Areas: Media Database
Trusted by thousands of communications and media professionals, our database connects you with the most in-depth influencer intelligence so you can identify the right people to get the right message to ensure the success of your story..
Mainstream Media Contacts
Media Matchmaker media database provides the most accurate and comprehensive media information in the UK.

Trusted by Communications and media professionals the world over, BlueBoo provides the most accurate, in-depth journalist and media influencer details so you can identify the right people for your message and ensure the success of your story.
The strength and precision of our UK media data is a direct reflection of the calibre of our research team and their understanding of – and relationships with – journalists. Updated on a daily basis, the media database covers National, Regional and Local Newspapers, Business and Consumer Media, Online Media, freelance journalists and influential bloggers.
Find The Right Influencers
The best way to reach your audience is by targeting its influencers. Tap into a media database of more than 1.6 million contacts, outlets and pitchable opportunities to find the journalists, bloggers and social influencers who can spread your message.
Broaden your campaigns to target social media influencers and connect to relevant decision-makers with our database of over 300,000 digital influencers.
Access profiles from their social platforms, such as Twitter, Facebook and LinkedIn.
Engage with your industry's top digital and traditional media influencers, on the platforms they prefer.
Access All Areas Media Database Membership is only £195+VAT per month over 12 months.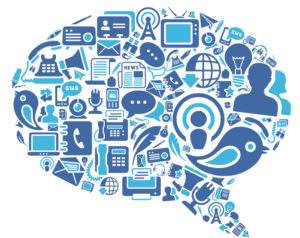 Everything you need to identify and target key influencers, manage your relationships and ensure you get the coverage you need for a successful communications programme.
Access to the industry's most comprehensive media database, with over 500,000 contacts worldwide built from our trusted and long standing relationship with the journalist community, we pride ourselves on the quality and depth of data we provide.
One powerful search functionality for instant identification of the most influential contacts for your story, search by topic, recently published article headlines, sector, region and many more for the most targeted lists available.
We support you, whatever we can do to help, whether it be finding an obscure bio, verifying details or assisting in list building, we are here to help you make those critical connections.
We have a team of 75 global researchers keeping this continuously updated.