Your 30 days VIP Media Pass with Media Matchmaker will give you access to all of our online PR and media training platform including:
PR templates

PR ideas and LIVE training

Media Training and Journalist Interviews

Meet The Journalist Live Online Events and lots more
Plus you can access our 6 Week Publicity Challenge starting in January.
Week 1 10am Wednesday 8th January: Defining your Goals and Audience
Week 2: 10am Tuesday 14th January: Understanding Journalists, Finding your Story and Headlines!
Week 3: 10am Tuesday 21st January: Developing your Key Messages
Week 4: 10 am Tuesday 28th January: Putting together your Press Release
Week 5: 10am Tuesday 4th February: Positioning yourself as The Expert
Week 6: 10 am Tuesday 11th February: Media Training and find the right type of journalists
You can also access all the Meet The Journalist interviews such as
 'How to get Radio Ready'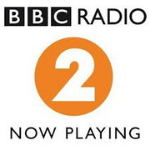 Get radio ready with BBC Radio 2 Janey Lee Grace and find out the exacts steps to take to secure ongoing radio interviews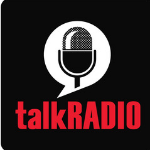 How to be a radio guest with Talk Radio Producer Andrew Spence. Andrew will be sharing what he looks for in radio guests, how they plan a radio show and why they are always looking for new guests, expert comments and stories.
You will also have access to our lively Facebook group where we have lots of PR hints, tips and tricks along with requests from journalists who are looking for help with articles, stories and expert comments.
This is my gift to you to say a BIG THANK YOU for being part of our BlueBoo community either in the past or present and hopefully in the future. I hope after during the 30 days with us you get great value with all our PR media training, media connections and interviews so that you continue to stay with us.  VIP Media Pass Membership thereafter is just £29+VAT a month of which you are free to cancel at any stage.