Experts wanted across all sectors!
We are looking for organisations in these areas:
Arts – Entertainment, Automotive, Beauty, Business – Industry, Celebrity, Charity - Non-for profit - Public Sector, Children – Teenagers, Education - Careers - Human Resources, Engineering & Energy, Environment & Nature, Family – Parenting, Farming &Animals, Finance, Food & Drink, General – Other, Health – Wellbeing, Home –Garden, Legal, Leisure – Hobbies, Lifestyle, Manufacturing, Media – Marketing, Medical – Pharmaceutical,  Men's Interest, News - Current Affairs, Personal  Finance, Property – Construction, Public Sector - Third Sector - Legal – Academics, Real Life, Retail & Fashion, Shopping – Gifts ,Sport, Technology, Transport & Logistics, Travel, Women Interest.
Join us Tuesday 2nd February 10am
Raise Your Profile & Get Connected To UK Journalists Across TV, Radio, Print & Online. Join us to beta test and receive a two month free Backstage Media Pass.
The wait is finally over and Media Matchmaker's new media platform is ready to go LIVE. We are looking for a select number of organisations to help us beta test and also populate the site with your profile details so journalists can find you.
To say thank you for helping us beta test we will offer you a two month free Backstage Media Pass worth up to £98. You will also have the chance for your profile to be featured across our site offering further free publicity.
You will need to join us on a Zoom meeting where we will showcase the platform to you, we will ask for your feedback and reviews which can email back to us during the event. This will only be for up to an hour and then we will also show you how you can access your two month Backstage Media Pass.
Register your details today:
Media Matchmaker features:
Journalist can search for your profile by expertise, sector and region and message you directly
Journalists will send you media requests to the catagories of your choice across TV, radio, print & online
You can upload photo's, audio soundbites & videos so you can secure media coverage in a matter of minutes
Submit your stories and emails direct to targeted journalists
Journalists can save you as their favorites to come back to you for future media interviews
Zoom Tuesday 2nd February 10am
Join us on Zoom as one of our beta test founder members.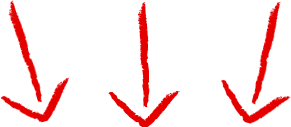 Listen to what Journalist & BBC Radio 2 presenter Janey Lee Grace has to say about our new platform