Experts wanted in your sector!
Raise Your Profile & Get Connected To UK Journalists Across TV, Radio, Print & Online.
Media Matchmaker's is LIVE. Register your free media profile today and choose the media pass option best for you. 
Journalist can search for your profile by expertise, sector and region and message you directly
Journalists will send you media requests to the catagories of your choice across TV, radio, print & online
You can upload photo's, audio soundbites & videos so you can secure media coverage in a matter of minutes
Submit your stories and emails direct to targeted journalists
Journalists can save you as their favorites to come back to you for future media interviews
Access media interviews and find out top tips on how to get published in national press, radio & even on TV
Meet The Journalist and pitch your story direct
Access PR and media templates so you can be a PR superstar
Access to over 400 national & celebration days
Get full PR support without paying the price of a PR agency
Enter your details now to secure your media profile

Find out more...
Claim Your Free Media Profile Now!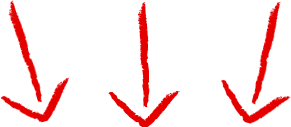 I'm just thrilled that Media Matchmaker has come about. This really is an amazing opportunity for journalist to connect with the stories that they want, for businesses to be able to share their expertise and for experts, it just works for everyone. It's such an amazing opportunity to get your message heard and for journalists and producers, it's an incredible quick way to source fantastic content that you're looking for.

Janey Lee Grace

Journalist, BBC Radio Presenter & Business Owner