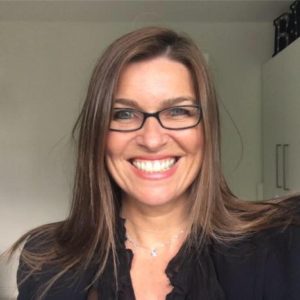 14th July 2022...It was so lovely to see you today, I hope you enjoyed the event. (I have typed this just a few minutes before the Zoom LIVE)
I love helping my members secure publicity for their business and I am so proud of the support we can offer you to if you feel PR could be a great way for you to share your story. Like anything in business, it's a committment and my committment to you is to help you over the next 12 months either get started with your PR or to help you skyrocket your success to the next stage.
I would love to make you an offer that offers even more support to your PR success and that is by offering you a combined package worth over £1900 for just £600...(12 months PR support for just £600).
Take a read of all the info below and get started if you would like to work together.
I will leave this offer open for a short while.
If you feel it's something that could be perfect for you and you can allocate a budget of £600 however you still have a few questions to see if this could be a good fit for you please book in for a chat at a time to suit you and I would be delighted to say hello, find out more a little but about you and be honest if I feel if we could be a good fit for each other. You can access my diary here

12 Months PR Leads, Training & Support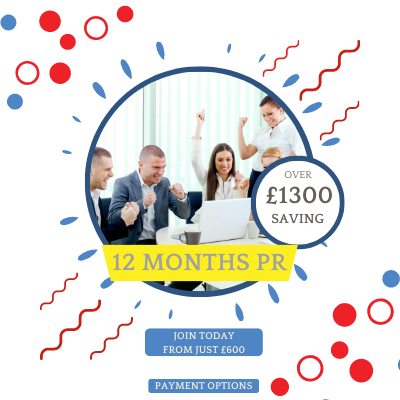 Backstage Media Pass £600


Create Your Media Profile
Create your media profile and be multi-media ready, add your photos, audio soundbites and videos.

Join us each month to support you with your ongoing PR. You will be able to get help and feedback with your ideas, review your releases and intro emails and network and grow with fellow members.

Get access to daily PR leads from TV, radio, print, national newspapers, trade, regionals, online and now podcast requests!

PR Hour LIVE Training will help you grow your PR and media skills so you become even more successful and confident. Each month will have a new topic and theme with guest journalists and experts.
Bonus: Media Matchmaker Club Access (£995)


PR Hour LIVE Training Replays
Just a few of the replays you can access:
How to create your media profile that gets publicity

How to become the go-to expert in your industry

How to create a compelling story

 

How to secure an exclusive story

 

How to make your story multimedia ready

 

How to target national newspapers

 

How to create your press pack

Create your media story in one subject line

 

National and celebration days

 

Media Download and Resource Centre
Just a few of the success templates you can download
Press Release Template and Guidelines

 

Bio Sheet Template and Guidelines

 

Q&A Sheet Guidelines

 

47 Publicity Ideas

 

List of Over 400 National Awareness and Celebration Days 

 

Proven Introductory Emails

 

Forward Planning Your Content and PR (Supporting Worksheets)

 

How To Create Your Press Pack/Page

 

Just a few of the media training tutorials you can access:
How to get your story on TV with Marcus Bennett, ITV News

 

How to get featured on This Morning

How to get radio ready with BBC Radio 2 Janey Lee Grace

How to secure a radio interview on talk sport and talk radio

How a radio interview can transform your business, success story after appearing on virgin radio with Chris Evans

 

How to secure publicity in your local and regional newspaper

The do's and don'ts of radio interviews with Kevin Pashby, BBC radio producer

6 Step Publicity Challenge: 
6 Week/Step Publicity Challenge:  
Defining your Goals and Audience

 

Understanding Journalists, Finding your Story and Headlines!

 

Developing your Key Messages

 

Putting together your Press Release

 

Positioning yourself as The Expert

 

Media Training and find the right type of journalists

 
√

  One2One PR strategy call with Rachael Taplin Value £300
Value £1992
Join Today Only £600
Watch recent feedback from our members.