DIARY DATES: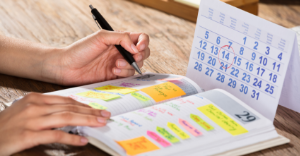 Thursday 4th March 10am PR Hour LIVE
This session is with Rachael Taplin who will be offering PR support and training dedicated to you. This will be an open session to ask any questions you have relating to PR and media support. We will also focus on what story you have to share and how to get it out to the media.
During this LIVE event you can:

Ask your PR and media questions
Share your story ideas and expertise
Ask us to review press release or story ideas
Thursday 11th March 10am PR Hour LIVE TRAINING
How can your PR snowball?
In this LIVE zoom training, we will cover:
Why starting out local can help you to go regional
How to leverage a local story to go regional
How to consider which media outlets can pick up on your story
How to approach journalists once your story goes live to secure further coverage
Thursday 18th March 10am Meet the Journalist
This session is with Rachael Taplin and Kevin Pashby, BBC Radio Producer and Journalist. During this session, we give our members the chance to join in 'Meet the Journalist'. We will be asking Kevin a variety of questions related to radio and journalism, and our members will have the opportunity to ask any burning questions themselves, and pitch their stories direct.
During this LIVE event you can:

Ask your PR and media questions
Share your story ideas and expertise
Pitch your story direct to Kevin
Future events to add to your diary
Thursday 1st April 10am PR Hour LIVE
Thursday 8th April 10am PR Hour LIVE Training