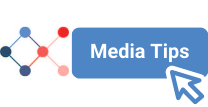 Is there a National Day for your business?
Journalists are always looking for ideas for stories and often cover a national or celebration day.
Did you know…
There are literally hundreds of celebration days that you could ride off the back of.
I have recorded a short video for you to show you how you can secure easy PR for your business by helping Journalists with national and celebration days and how you can find a list of these.
Visit our Facebook media page to find out more top PR and media tips and find out how you can access your free 14 day VIP media pass. Or if you're itching to get started you can get started here.