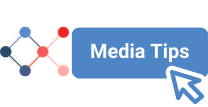 Daily Mail Freelance Journalist shares insider hints and tips on 'How to secure print coverage and find your story'
Linda Whitney is an experienced freelance journalist who has interviewed thousands of business leaders ranging from the founders of SMEs to the CEOs of globally listed companies. She specialises in business, personal finance, franchising, and health. She has also written news, features and content about businesses in a massive range of sectors.

She has written weekly about small business, franchising and has worked for years on a weekly franchising column for the Daily Mail. She enjoys finding out what makes a business tick and uncovering unique stories – every business has one

Linda joined us on our 'Meet the Journalist' event where members had the opportunity to pitch their stories directly to her.
To get full access to all of our interviews, templates and guidelines you can:

Register your media profile as a Backstage member

OR if you are already a member, login to your account