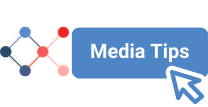 How to get 'Radio Ready' with BBC Radio 2 Janey Lee Grace
We at Media Matchmaker were lucky enough to interview Janey Lee Grace, BBC Radio 2's very own co-presenter and No1 Amazon bestselling author, to hear all her radio tips and tricks. With 20 (plus) years experience in radio, Janey is somewhat of a 'Radio Queen' and we are so excited to help our members get radio ready with her today.
Janey's career transformed from radio guest to radio presenter when she secured a spot presenting the news headlines as a guest singer. With experience from every angle of radio, we thought it would be a great idea to delve inside the mind of Janey and reveal how to get your organisation noticed, how to best approach a journalist, and more importantly, what not to do when trying to secure a successful story in the media.
We're here to help you, so here's a selection of some of Janey's best top tips to help position your organisation as the expert:
It is unlikely an editor or producer wants to promote your business, they simply want a story to tell and an angle to sell. Make sure when you're approaching a journalist you are standing out from the crowd. The media is a cluttered industry and you want to be unique.
Do your research! When choosing your ideal radio station for your business, listen to their channel, research their main topics and ensure that your industry matches theirs.
Communication is essential. If you can't communicate a story well over email, then nabbing an interview on the radio isn't very likely. Keep your emails concise, interesting and literate.



Having a press kit to hand with drafted templates is essential to keep your communication professional and interesting. Our Media Matchmaker memberships give you full access to PR templates to help your organisation stay ahead of the press.
To hear all Janey's advice make sure you listen to the full interview on this blog page (trust me it's a good one). Janey is also offering the opportunity to secure an expert interview with herself alongside dedicated radio media training. So if you're looking for your radio breakthrough, this interview will provide you with all the guidance you need.
Find out how to get radio ready

Or catch up demand via Media Matchmaker
To get full access to all of our interviews, templates and guidelines you can:

Register your media profile as a Backstage member

OR if you are already a member, login to your account