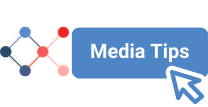 Interview with health and fitness journalist for Men's Health & Telegraph
Rob specialises in male health and fitness, fatherhood & sports writing for Telegraph online, also range of magazines including Men's Fitness, Men's Health, HealthyForMen, Cycling Plus, Trail Runner, Men's Running, Popular Mechanics (USA).
Rob studied at London College of Printing and started worked for a football reporting agency in 1990 as a weekend reported. He also worked as a writer/editor for part-work producer Eaglemoss from 1992-1998. Rob was Senior Writer for Men's Health from 1999-2006 playing a key role in the title's rise to becoming the biggest selling men's magazine. He has been freelance since 2006 with his work published in a variety of publications and syndicated worldwide. Rob also started writing about parenting after the birth of his son in 2003 and gone on to write four parenting books including a best-seller for Expectant Dads.
Rob joined us on our 'Meet the Journalist' event to discuss all things health and fitness.
How to secure national magazine print coverage and find your story with Rob Kemp
WHAT HAPPENED DURING THE EVENT:
Had the chance to ask your questions direct on how to go about securing print coverage
Pitched your stories & expertise direct
Received the opportunity to be invited to work with Rob in the future and get into his little black book
Asked your questions and pitched your stories.
To get full access to all of our interviews, templates and guidelines you can:

Register your media profile as a Backstage member

OR if you are already a member, login to your account