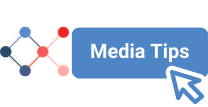 Freelance journalist for the medical and health professionals
Emma Wilkinson is a freelance journalist specialising in medicine and health. She has worked freelance for 14 years and writes for specialist publications such as medical journals or trade publications that target health professionals.
Let's get to know her a bit more: Emma studied Biomedical science as an undergrad and soon after realised her passion for writing. This influenced her masters degree in Journalism, and was the perfect pair to enter the writing world of medicine and health.
We were lucky enough to interview Emma and pick her brains on all things health and 'journo'. Emma revealed all on how she chooses her stories, how people should pitch to her, and what it is exactly that she is looking for.
So what is she looking for you might be asking… we've summarised the key qualities Emma looks for when being approached by an organisation or an individual:
Introduce yourself and explain what you do. This will immediately let Emma know whether you are an expert in the industry she is writing about, or whether she could refer back to you in the future.
Make your email stand out by sending over any new projects you are working on, especially if it involves the NHS; this is always something that can easily fit in to a story.
Pitch an angle, not a whole story. Journalists tend to turn off when they are presented with reams and reams of pages. Instead, quickly summarise your angle and grab their attention.
To find out more top tips in the health and medicine industry, watch the full interview below:
If this interview has sparked your interest and you think you have a story to pitch, visit: emmawilkinson.net to find all her contact information and previous articles.
To get full access to all of our interviews, templates and guidelines you can:

Register your media profile as a Backstage member

OR if you are already a member, login to your account