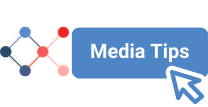 How to be a podcast guest
Podcast host of 'Screw it just do it', Alex Chisnell, joined us to share how he came to owning his own podcast agency, how podcasting is the new form of PR, and what would make him choose you to be a guest on his podcast.
Alex's podcast is a series of interviews with entrepreneurs, sharing every stage of their journey (warts and all), and Alex reveals it's these warts that make his podcast so successful.
Successes often don't come without some failures along the way, and this is the advice we hear on today's interview – sharing all the juicy 'behind the scenes' stories will make you an ideal candidate for a podcast show.
If you're already considering going that one step further and becoming a podcast host yourself, listening to this interview might give you that extra push you need to get started. Podcasting is a great way to build networks, create opportunities and raise your profile, as well as earning credibility for you and your brand.
Since starting his podcast, Alex has come to interview some well-known brands that we all know and love, with the likes of Innocent Smoothies and Ted Baker. However it isn't just these brands that he interviews on his show, and anyone has a chance of being one of his guests.
Pitching a unique story that hasn't been covered before is a great way to bag yourself an interview on a podcast and in turn spread awareness of your brand.
Did you think we were going to reveal all? Have a listen to the interview below and find out exactly how to get noticed, how to start your own podcast, and how to successfully pitch your story.
By signing up to a VIP media pass with Media Matchmaker, you will get the chance to gain exclusive access to interviews with our guests and pitch your story face to face, as well as hearing some extra advice that hasn't been shown before.
You can watch the interview above.
Or catch up demand via Media Matchmaker.
To get full access to all of our interviews, templates and guidelines you can:

Register your media profile as a Backstage member

OR if you are already a member, login to your account