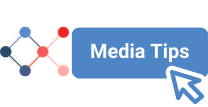 Meet the journalist face to face – Hilary Freeman
At Media Matchmaker, we host free and exclusive 'Meet the Journalist' events where we give our members the once in a lifetime opportunity to meet journalists from all kinds of industries face to face (via zoom of course) and ask them the burning questions that you have been longing to ask. These events are fantastic opportunities for those of you who are unsure, or perhaps slightly wary, of how to approach a journalist. This event actually allows you to pitch your story directly to them, and you'll also have access to their contact details incase the story isn't quite ready yet.
We jumped at the chance to meet and interview Hilary Freeman, freelance journalist, who specialises in a vast range of topics from health and medicine, to feminism, to antisemitism and fashion and beauty. Hilary is currently working as a freelance journalist, but has held a whole host of job titles including opinion piece writer, agony aunt, PR trainer, lecturer, charity worker and author of seven novels.
With pretty much every base covered, we thought Hilary would offer a unique opportunity for us to deliver valuable insight to all of you, and delve deep to find out exactly how journalists work, where they find their case studies, how journalism has changed over the years, and a typical day in the life of a journalist.
Make sure to watch the interview below to find out all the answers to these much-anticipated questions!
If you need more persuading, we've rounded up the topics we discuss with Hilary to convince you that little bit more:
What is a typical day for you as a freelance journalist
What are you currently working on
How do you find your stories
What makes a good story
How has journalist changed over the years
Do you have expert or sources you refer to
What do you look for in experts
Do you find your own case-studies
How to you get secure your stories, do you pitch them in or do they come to you
How far in advance do you write
Do you work to a forward features list
Why tips would you give to anyone that would be interesting in pitching their story to a journalist or indeed yourself
To contact Hilary either with a story or to discuss working with her on private project please email hfreeman0@googlemail.com.
To get full access to all of our interviews, templates and guidelines you can:

Register your media profile as a Backstage member

OR if you are already a member, login to your account