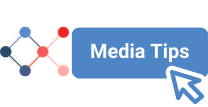 Dispel the myth
Since our last PR tip was published, we decided it would be fun to continue leaking our PR tips out to you to give you sneak peeks of all the inside knowledge you can get with Media Matchmaker.
Our PR tip #2 is a classic method used by many magazines and newspapers to instantly draw the reader in… are you ready?
PR TIP #2:
DISPEL THE MYTH
A great way to get your readers attention is to dispel a popular myth that you know will shock your readers. There are plenty of myths out there, for example dentists can talk about why whitening your teeth can actually do more harm than good. Or a nutritionist can comment on how diets can be dangerous and unsustainable.
Find one that is relevant for your industry, and start educating your audience. There will be one for almost every industry, so try and see what myth you can dispel.
To get full access to all of our interviews, templates and guidelines you can:

Register your media profile as a Backstage member

OR if you are already a member, login to your account