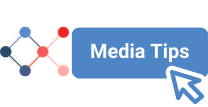 Join us on Clubhouse for top tips on how to secure radio interviews.
If you are on Club House and interested in securing radio interviews either to share your story or as the expert, we have two upcoming events we would love you to join us on.
Friday 18th March 12 30pm interview with Former BBC Radio Producer sharing all his tips on how radio producers book their guests, the type of stories and experts they look for etc
Thursday 25th March 10am interview with Janey Lee Grace BBC Radio 2's very own co-presenter and No1 Amazon bestselling author, to hear all her radio tips and tricks. With 20 (plus) years experience in radio, Janey is somewhat of a 'Radio Queen' and we are so excited to help you get radio ready with her.
Our club names are Media Matchmaker & Meet The Journalist
Here's a few radio tips ahead of joining us for our LIVE clubhouse dates.
What would make them notice a press release?
Before you start writing the press release, get a blank piece of paper and write down the main points you want to get across to the journalist, and ensure that THAT is put across in the very first paragraph. If you haven't sold your story straight away, they won't read on. It needs to be presented in an easily understandable form where they can immediately see what your story is. No gimmicks or photographs are necessary, it's purely the text they are interested in.
Do you always have to go in to the studio to have a radio interview?
Absolutely not, producers can now phone you to interview you as long as you have signal and good sound quality, it isn't always necessary to go in to the studio, especially if you're tight for time. There's loads of different ways now to go about it, and it's just a conversation (so don't panic too much!). Talk from the heart and don't worry about over-selling yourself.
How should you prepare for the interview?
Go back to your piece of paper with your main points and have that in front of you to make sure you're always getting the correct point across and not going off track. As long as you have enough knowledge in the field you're talking about you'll have plenty to say. Don't be afraid to ask the producer beforehand what types of questions you'll be asked – this won't be an exact list, but can be a rough guide.
Anything else you should or shouldn't do?
If you've already been turned down for a particular story, then don't turn in to a 'pest'. Move on to another story and pitch that instead, don't keep trying the same one if the producer isn't interested. Don't be afraid to phone up and speak to the producer properly. Make sure you find out the name of the producer prior to the phone call to convey you have done your research and are committed to getting your story on that station.

Register your media profile as a Backstage member

OR if you are already a member, login to your account