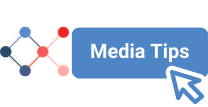 To giveaway or not to giveaway?
That is the question. A giveaway as a PR tactic is used by many companies, but is also avoided by near enough the same amount. Giveaways can get misconstrued for being spam, a scam, or even just plain annoying. However, we are here to tell you how giveaways can be beneficial for your business and how they can attract that much needed engagement.
PR TIP #3:
GIVEAWAYS AND PRESS PACKAGES
Is your business launching a new collection this year? Then this gives you the perfect opportunity to host a giveaway. Promotional packages are a great way to create a buzz around your brand and open a gateway to be able to host a giveaway. Create some promotional press packages of your new products ahead of your launch, and send them off to some well-known Instagram influencers to generate a conversation about your exciting new products. Once you have a substantial following, you can host a giveaway for your customers and offer the chance to win something amazing. Everyone likes a freebie, so we are sure your customers will too.
Try and make your press packages visually appealing and include some personal touches, like initial engraving, or a hand written note; something that will make your audience remember you and notice you. Influencers are now one of the most powerful forms of marketing for brands, and it is essentially free advertising. Research and find some influencers that promote within your industry and contact their agents so you can deliver them some promotional packages. Make sure they tag your business in their posts and start reaping the benefits of free press.
To get full access to all of our interviews, templates and guidelines you can:

Register your media profile as a Backstage member

OR if you are already a member, login to your account