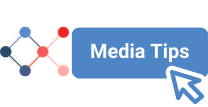 PR Hour Live Success
Every month, we host a PR Hour Live session for our much-loved members where we hear from industry experts, gain knowledge and inspiration and most importantly, share our stories and successes.
It's a great way to be inspired and connect with other people in the same position as you. Everyone here is new to PR and can support and connect with one another to build on their PR journey.
This month, our final PR Hour before the New Year, our members discussed their individual PR journeys with each other and started to plan for their PR campaigns in the New Year. We wanted to share with you how successful each member has been; we are always extremely proud of every single member, with most of them starting out with little knowledge of what PR is, to ending the year with radio interviews, magazine articles and regular expert comments.
Watch the video below to see how WE can help YOU at Media Matchmaker and transform your business' PR.
Visit our Facebook media page to find out more top PR and media tips and find out how you can access your free 14 day VIP media pass. Or if you're itching to get started you can get started here.
To get full access to all of our interviews, templates and guidelines you can:

Register your media profile as a Backstage member

OR if you are already a member, login to your account